Samsung Galaxy S20 Ultra 4G 12GB RAM 128GB ROM
Samsung Galaxy S20 Ultra 4G 12GB 128GB best price in Kenya. 4G network speeds and 8K videos only scratch the surface of what the Samsung Galaxy S20 Ultra 4G has to offer. The quad-camera system features a 12MP ultra-wide, 48MP telephoto, DepthVision, and mammoth 108MP wide camera - plus a 40MP selfie cam. A gigantic 6.9", HDR10 certified, AMOLED 2X display is not just your viewfinder for saving memories, but it's also your portal for experiencing new moments with the latest in mobile entertainment. The nearly bezel-less Infinity-O display has no notch, just a small cutout for the selfie camera, helping to immerse you in your games and streaming video. Powering everything is a large 5000mAh battery for all-day power. Under the hood, the Galaxy S20 Ultra runs the Android 10 operating system and sports a 7nm 64-bit 2.8 GHz processor, Exynos 990 chipset, and 12 GB of RAM. Your 8K videos, 108MP shots, 100x zoomed photos, and more can be saved on the Galaxy S20 Ultra's 128 GB of internal storage, which can be upgraded with an (optional) microSD card up to 1TB in size.
Android 10
The Android operating system is a personalized and customizable OS that allows you to add your favourite apps or widgets to your home screen and integrates heavily with Google's services. You can even download new themes using the Google Play Store, which offers access to millions of apps, games, books, music, movies, and more. Android 10 adds a wide variety of intelligent features, additional privacy controls, and other enhancements that make using your Android phone more enjoyable. Some features include Live Caption, which captions running videos, podcasts, and audio messages without the need for Wi-Fi or cellular data; Smart Reply, which suggests both responses to and actions for texts; and Family Link, which lets you manage apps, set screen time limits, and more.
GSM CDMA / 4G LTE Wireless Connectivity
This phone is designed to work on select CDMA, GSM & 4G networks. 4G is a cellular network data protocol capable of extremely fast data speeds that rival, or surpass, that of wired broadband Internet providers. 4G speeds can vary considerably based on location, but on average, should have no problem streaming 4K videos.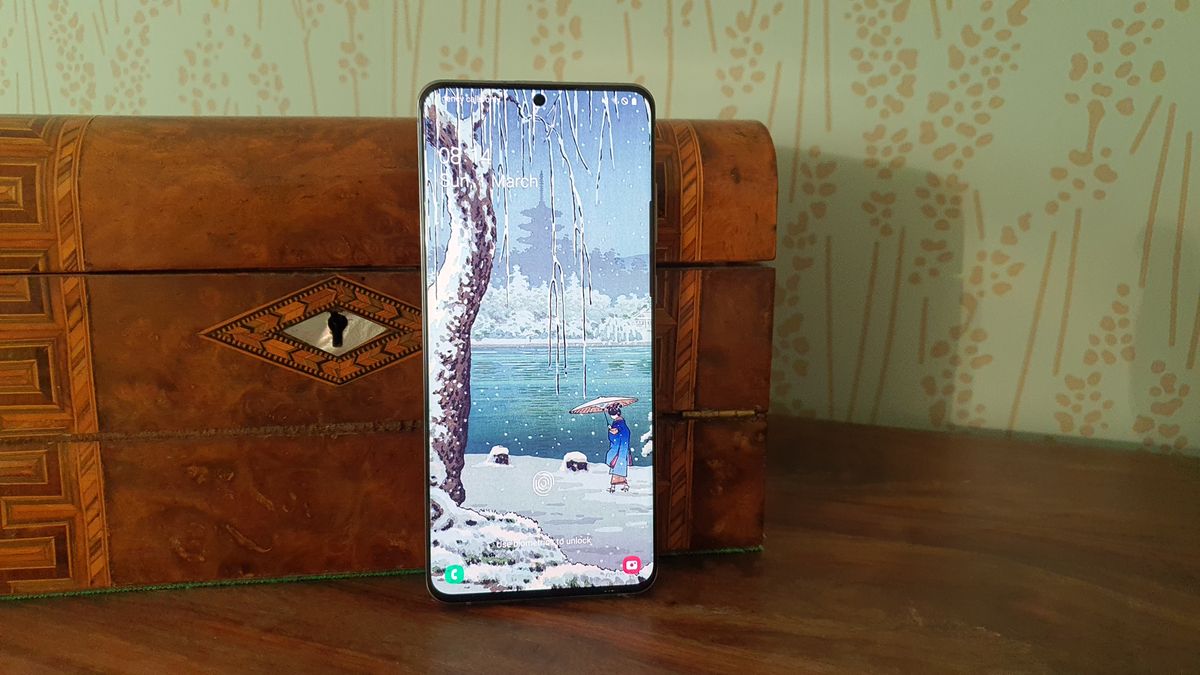 All-Day Power
The 5000 mAh built-in battery is combined with intelligent AI that adjusts to your mobile habits, helping to save you the power and last longer on a single charge. Super-fast charging to give you hours of power in just minutes. Fast wireless charging 2.0 with an optional wireless charger. Wireless Powershare lets you charge your compatible earbuds, watch, and an additional phone with an optional charger.
Brilliant Camera, 8K Video with 8K Video Snap
108MP is so detailed that you can crop and print multiple images out of it without losing detail. The S20 Ultra can also get close - really close - thanks to a 100x Space Zoom that can pull out subjects you didn't even know were there. You can even snatch hi-res 33MP images from still frames within your 8K videos. Capture 8K videos for extremely high definition videos that you can stream to YouTube and cast to a compatible Samsung 8K TV. The videos are so detailed that you can scan frame-by-frame, and cherry-pick the best moments to save as hi-res 33MP still photos. A large image sensor pulls in more light to brighten low-light shots. This mode will also capture multiple photos at once and merge them together, providing you with a final image that has minimal blur and noise. Utilizing built-in AI, Single Take will shoot from 3 to 10 seconds from every camera, saving a host of images in different formats and styles. Choose your favourite style with reshooting or risking a missing opportunity.
Samsung Galaxy S20 Ultra 4G 12GB 128GB best price in Kenya starts at Ksh 84000